One testing platform to rule them all.
Kualitee gives you the real-time QA insights you need to test better, collaborate smarter, and release world-class software more efficiently than ever.
GET IT NOW
GET DEMO
14 Days | No credit card required
Trusted by elite software teams from all over the world…
Make your software testing process
systematic and refreshing
When we say Kualitee makes
testing simple, we're not kidding.
All the features you need to perform at your best.
One intuitive platform that just works.
It's that easy.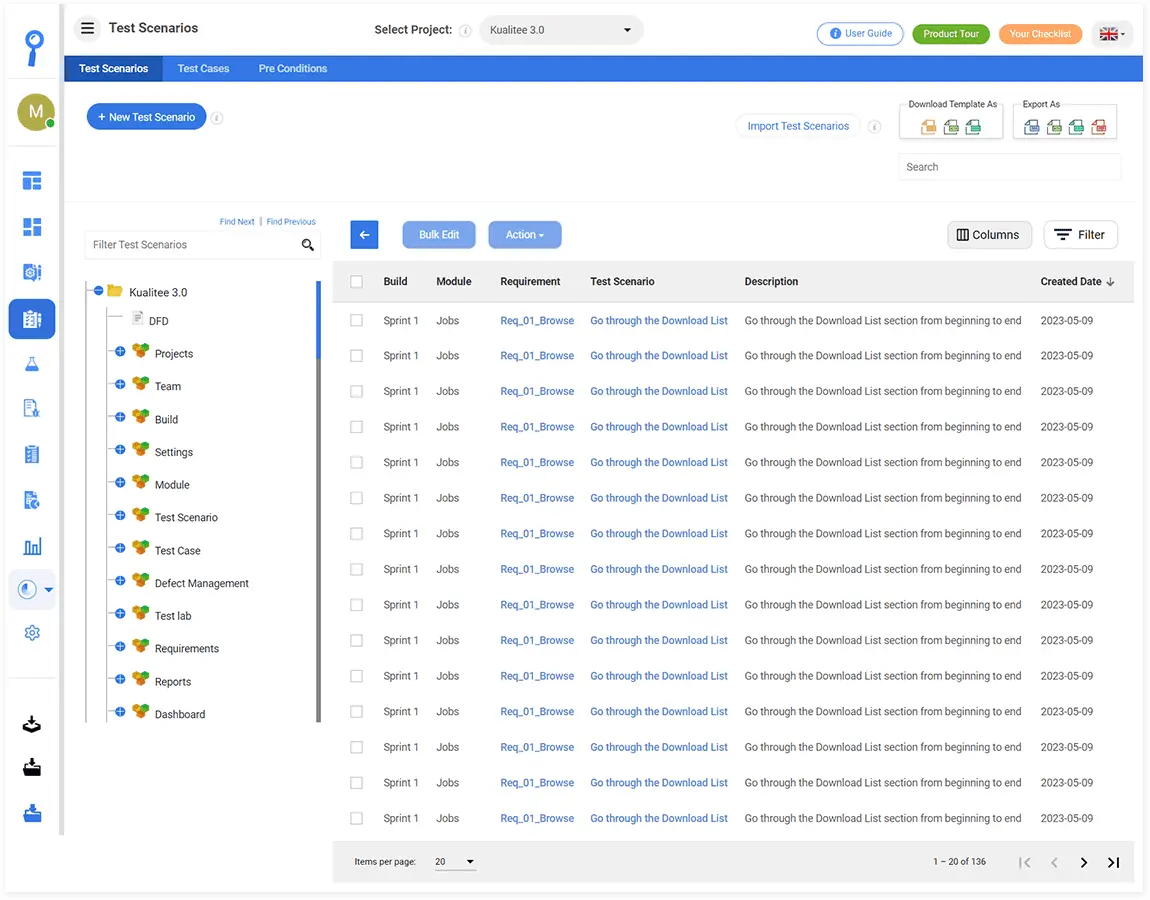 Test better
Create detailed plans and test cases
Execute multiple test cycles while addressing defects along the way
Keep track of changes and adjust your QA process in real-time
... and more!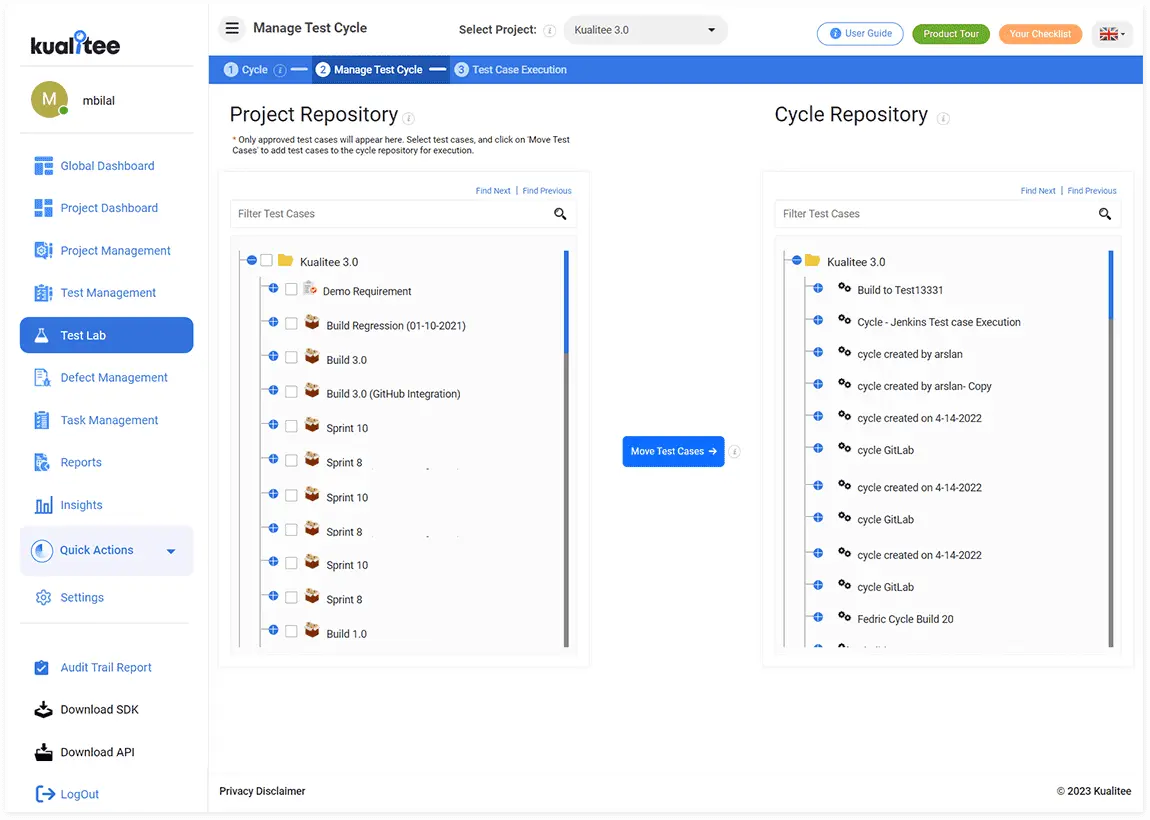 Collaborate smarter
Keep everyone aligned with intuitive organization features
Designate roles and specify privileges with just a few clicks
Work your way with customizable, team-oriented workflows
... and more!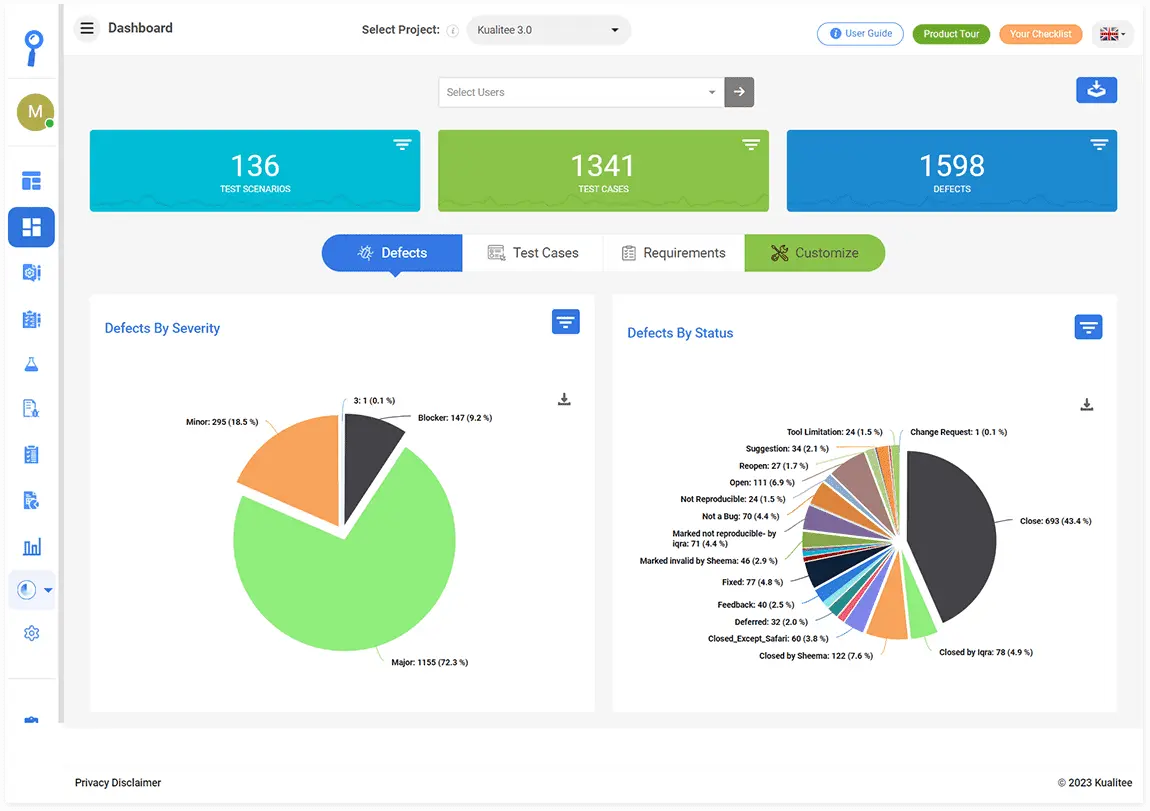 Stay flexible
Monitor project health with an integrated view of test case coverage, execution speed, and defects
Save tests as templates to be reused for saving time in the future
Keep connected on the go with a powerful mobile dashboard and app
... and more!
With Kualitee, you don't need to change the way you work.
We integrate with all your favorite tools.
Just plug in and start playing.
Here's a glimpse of our G2 wins
Don't take our word for it
Check out what our users have to say about us