Project Management
Set up projects, add teammates, and organize testing in builds and modules
Efficient project management tool is a key element in the success of any project, with special emphasis on integration and coordination. Kualitee offers a powerful project management module to take care of all your releases, iterations, sprints and modules at the optimal time. With Kualitee's integration with tools like JIRA, you can add your entire team of testers, test managers, business analysts, or developers and manage them at one platform to keep all stakeholders posted about the changes during a testing cycle. You can create Builds, modules and add sprints for your project, all for a better managed project at the end.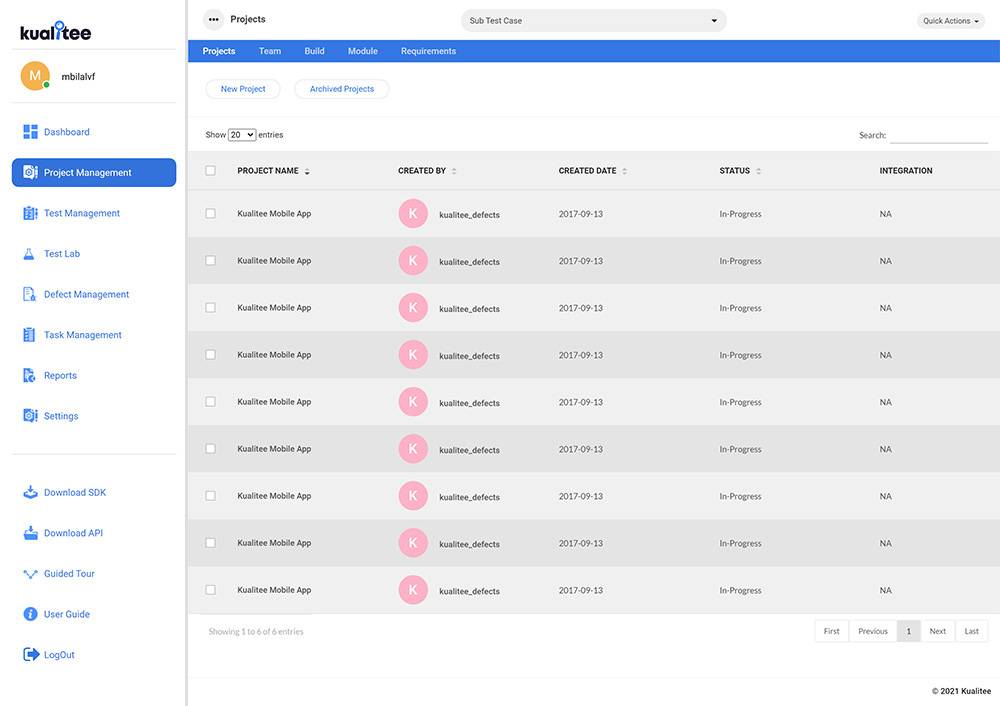 Key Features

End to End Testing
End to end test cycle execution with Kualitee, project management tool, allows you to create projects with ease simply by friendly User Interface and selections.

Build Management
Kualitee offers integrated Build management that allows you to create various versions of Builds and associate users, teams and modules for defined roles in a project.

Create Modules
With Kualitee's feature, you can create modules and associate test scenarios and test cases to those modules. It also allows to represent the data within modules along with their requirements.

Manage Your Team
You can better manage your team with Kualitee, project management too. It allows you to add users according to the requirement of the project, and this user list remains available to be associated with a specific task in a project.