QA Testing With Ease And Collaboration
QA and Process Integration
For all Software QA testing needs, Kualitee stands out, a complete ALM based QA testing tool. Kualitee helps keep track of QA progress, project's health and other updates. Management of multiple projects, issue management including in depth analysis are the core of Kualitee.
Signup for free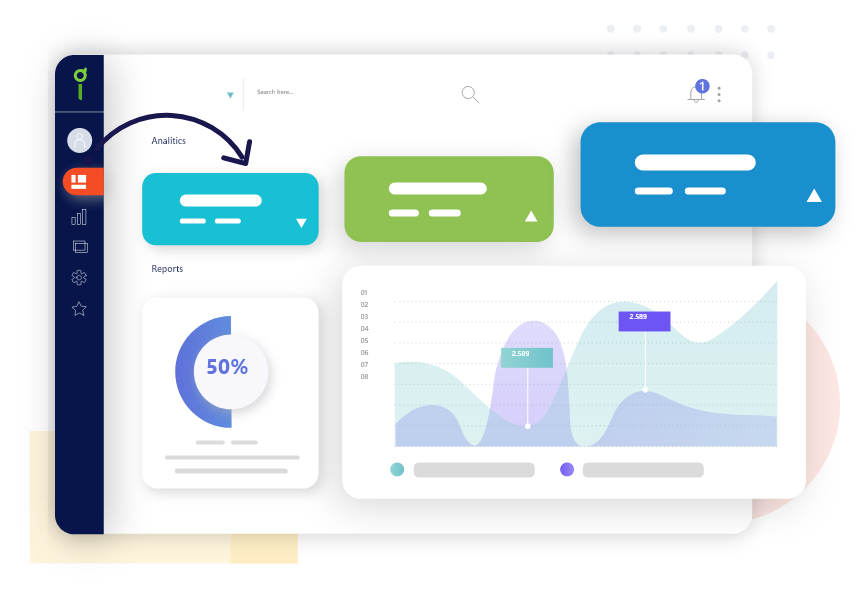 Companies who are using Kualitee for their daily testing activities have experienced
70%
EFFICIENCY IN TEST CASE GENERATION
35%
REDUCTION IN TEST CYCLE TIME
25%
INCREASE IN BETTER CONTROL AND TRANSPARENCY
Something for the QA Engineers
QA engineers often miss out on important details due to immense pressure, time constraints to deliver software, and that is where Kualitee chimes in. Be it collaboration between remote teams, or test case generation & management, reporting manual and automated testing or assigning tasks to testers, Kualitee has it all. Its latest and ingenious integrations, multipurpose & user-customized dashboard, real-time updates, insights and metrics, are features that manage projects wonderfully, help teams identify problems, resolve them collaboratively and report results dynamically.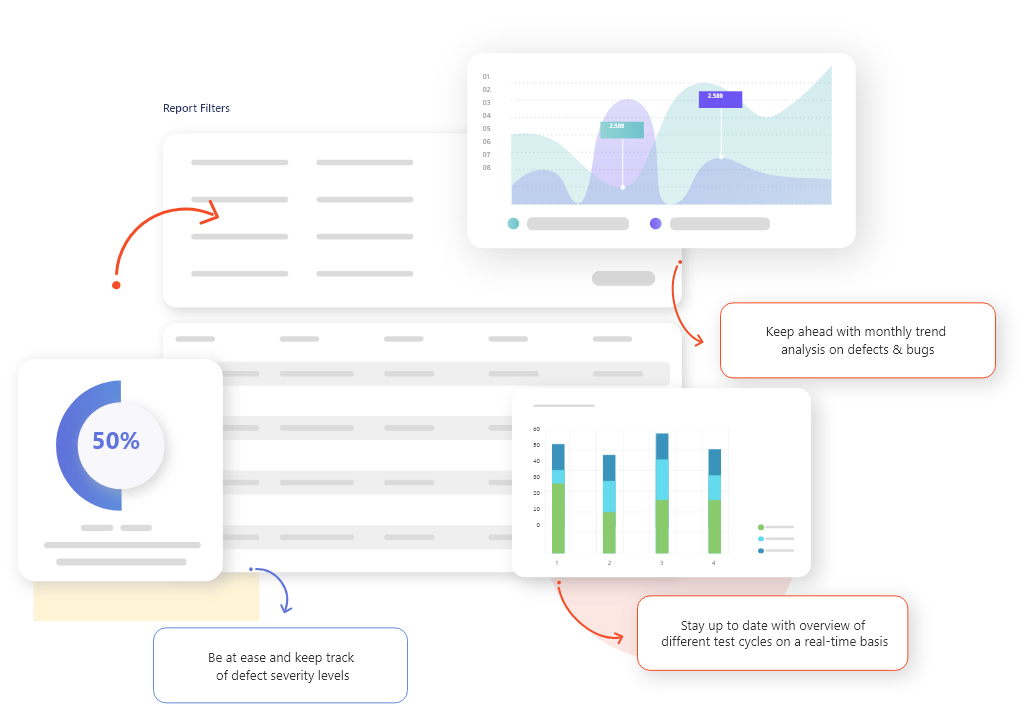 Control the way Test Cases go about
Imperative tasks of QA Testing Software are dealt with ease, including test case design & execution, unlimited attachments of multiple formats, and linking test cases with defect reports. Test case association with requirements and builds, as well as traceability of the test case failure or modification are handled with ease and precision.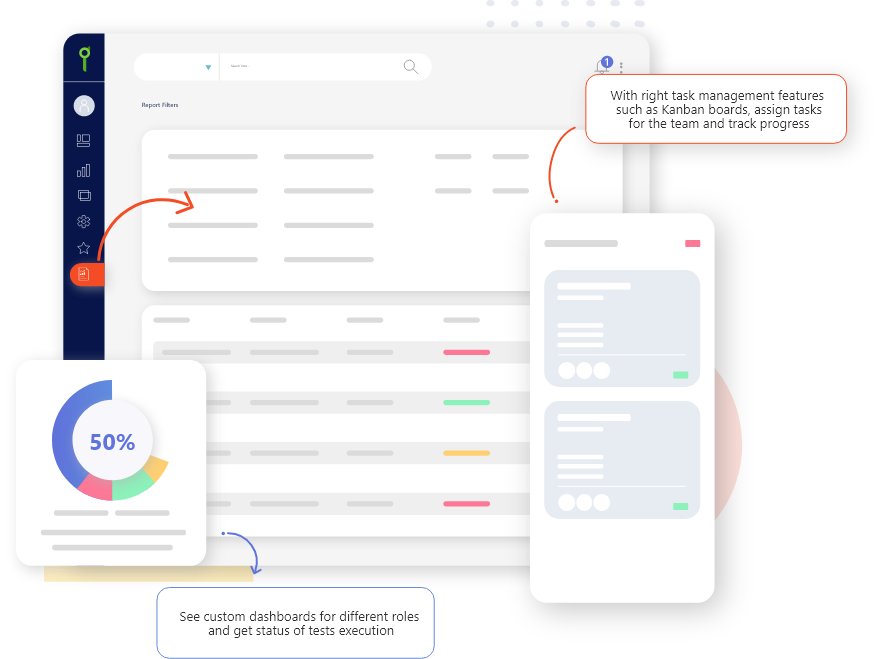 Direct Test Executions as you see fit
A comprehensive quality assurance testing tool for integrated QA processes improves how teams collaborate for test execution, as well as to keep the process smooth and glitch-free. Execute multiple test cycles in parallel, reuse test cases, and generate execution reports effortlessly to ease the QA testing software process.
Smarter ways to do more
Choose Kualitee, one of the best QA testing tools, so that all your software testing needs are met with the right set of integrated tools, taking complications out of QA. With third-party integrations like JIRA, Selenium, Gitlab among other tools, to seamlessly embed test management in SDLC workflow, collaborate simply, report extensively, and test better with a simplified ALM solution, Kualitee.

Trusted by the World's Finest Software Teams