Defect Management
A one-stop solution for all your defect management needs
Kualitee offers hassle free, smooth bug management that lets you log and capture bugs while executing an ongoing test with its issue tracking tool. The bugs are categorized into different categories. This is crucial to smooth business flow as each bug has a different impact on the flow of operations. With categorization into relevant categories, the bugs can be subjected to appropriate test suites.
Testing tasks are prioritized according to urgency and severity, which makes the entire process smooth and keeps the workflow streamlined. You can also add description, action, status, date and other details against each bug on its information rich format. This Defect Management tool also gives the liberty to add or delete a defect at any given time. A history of all test suites lets you trace any defect right to its test cases of the previous cases as well. It means a complete overview of the in-progress project is always at hand, during its testing life cycle.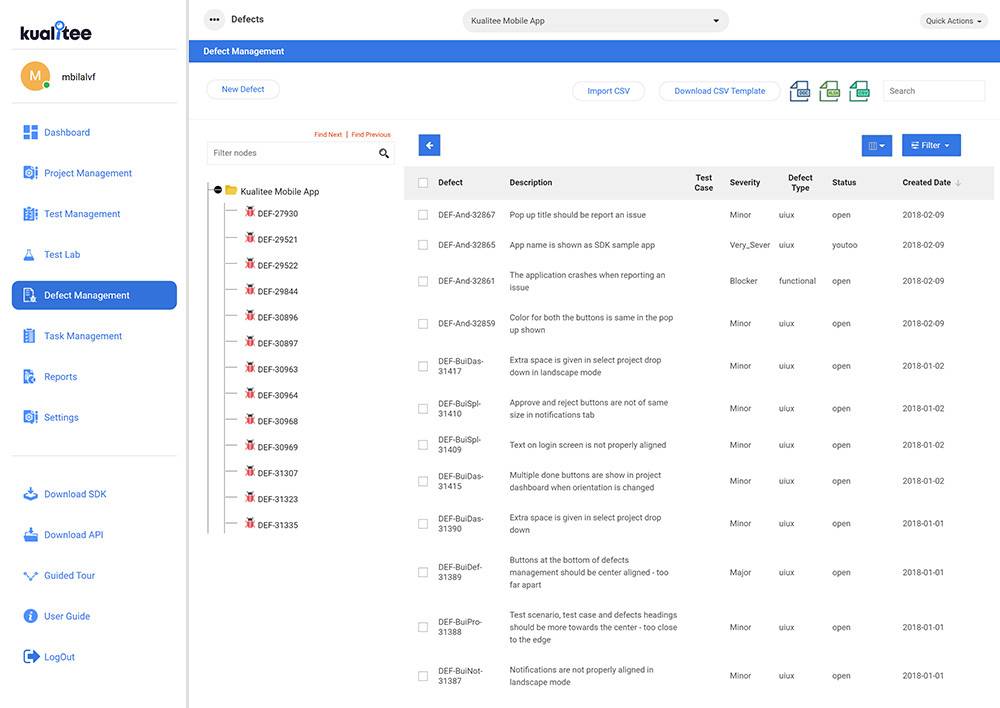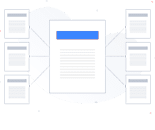 Seamless Integration
Kualitee offers seamless integration with third-party defect tracking tools which gives you the liberty to keep on with your favourite tool while testing cases on this issue tracking tool. The easy to use interface does not require specialized training and it does not alienate you from the tools you are accustomed with.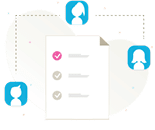 Collaboration
Two is always better than one, they say, and Kualitee believes. Kualitee ensures effective collaboration between teams and stakeholders for identification and resolution of defects during the testing life cycle. The comment thread maintains a log of the entire history of each bug which liberates you from individually buzzing the testers or other relevant persons each time an issue arises.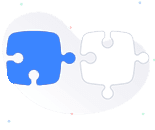 Real-time Solutions
While dealing with testing solutions, the timing is crucial not only in maintaining the quality of the product but also in meeting deadlines. To ensure that, Kualitee provides real-time testing solutions which ensures the product delivery on time.
Key Features

Information Rich Format
The information rich format enlists everything regarding the defects on an interactive dashboard. It makes tracking the defects easier thus keeping the workflow smooth.

Create Custom Defect Reports
Various integrations with Kualitee are a value addition to the defect management tool, as these provide two way integration allowing you to make custom fields to suit any business context.

Third-party Integration
Third-party Integrations lets you sync all defects while allowing the two teams to coordinate with our bug tracking tool, Kualitee. It makes it simple for Business Analysts, testers and developers to work on one platform through different tracking tools.

Flexible Reporting
With flexible reporting, you can log all defects independent of the respective modules and test cycles. This log helps you make use of the defects repetitively instead of creating new ones again and again.