Test Case Library
Customers can purchase pre-written test cases from Kualitee. This will save time and hassle from writing test cases from scratch.
Users can filter preferred industries and select specific test case types, including sub-categories. This function significantly reduces the time and effort typically required for creating test cases from the ground up. With an extensive library of pre-existing test cases, users can seamlessly integrate them into their testing procedures, eliminating the need for extensive manual test case design.
Steps
1. Go to the Test Case Library tab.
2. Subscribe to the repository to view all test cases and modules.


3. From the 'Industries' section, you have the option to choose the type of test cases you want, and then select your sub-category/categories of the selected type of test cases.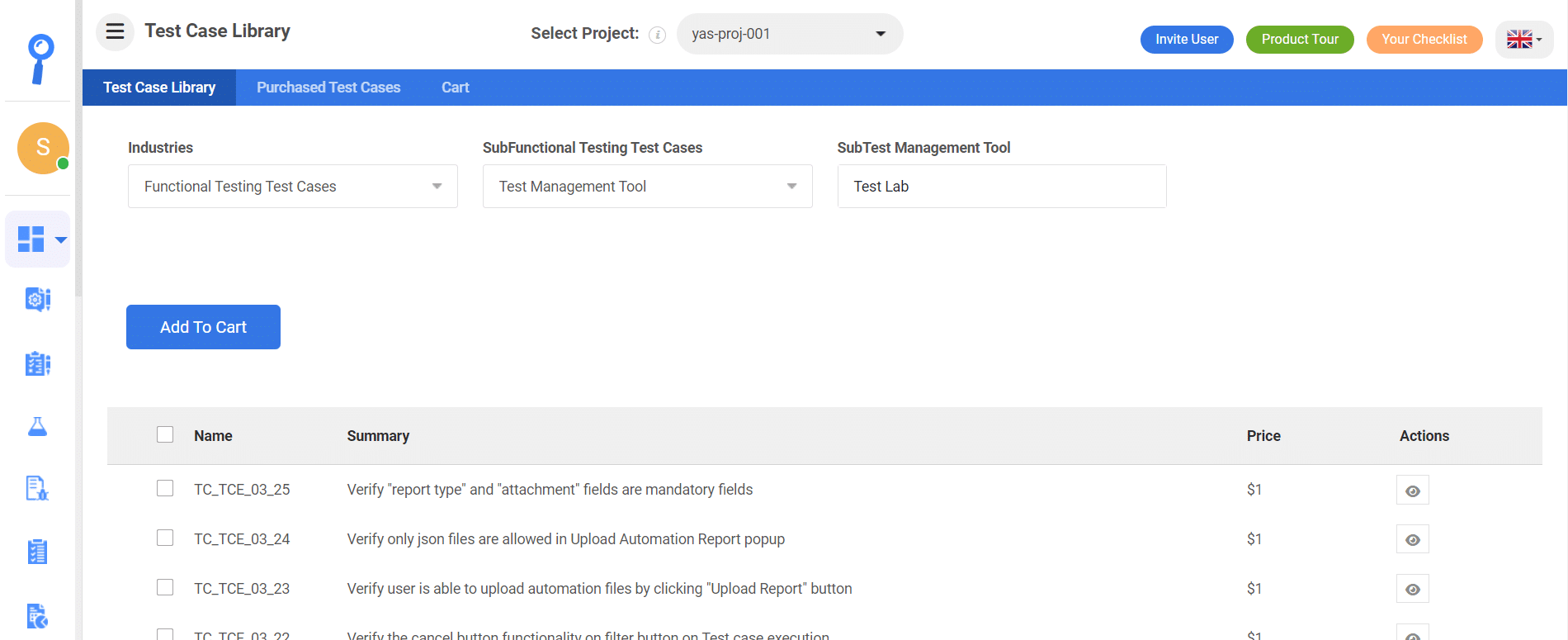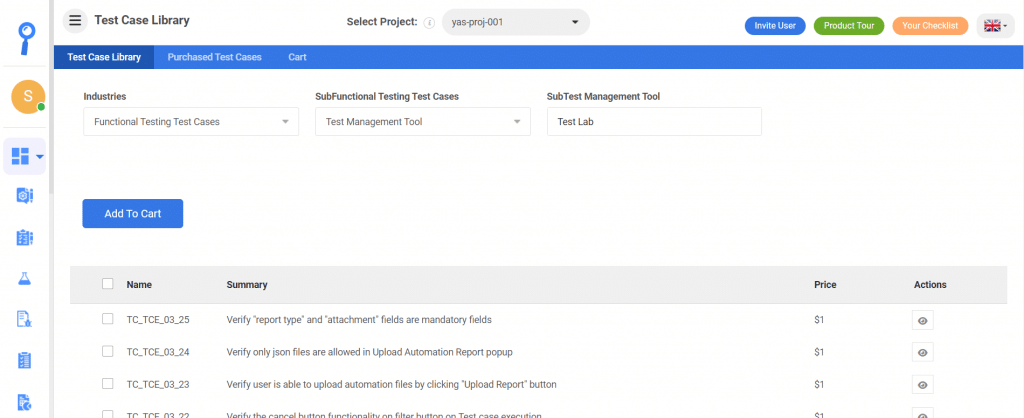 4. Add to cart once done.
5. You can review your selected items in the Cart and proceed to checkout to purchase your chosen test cases.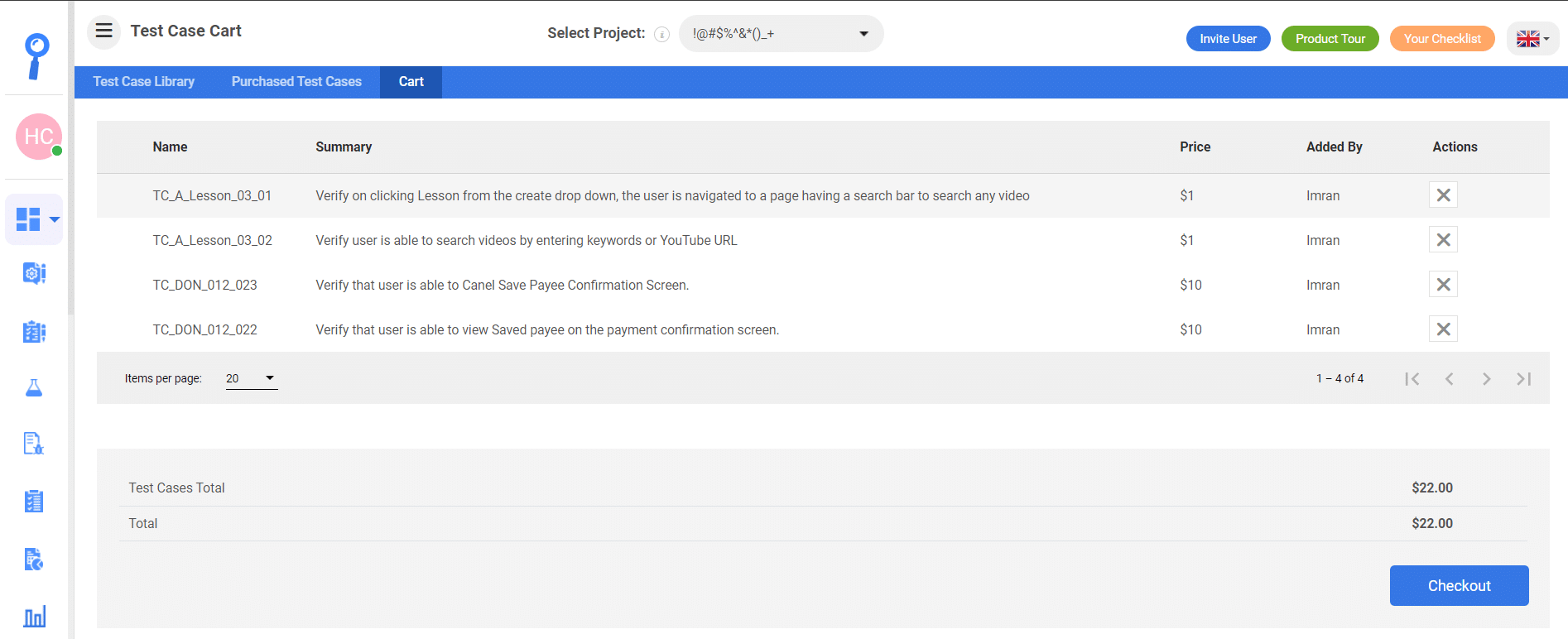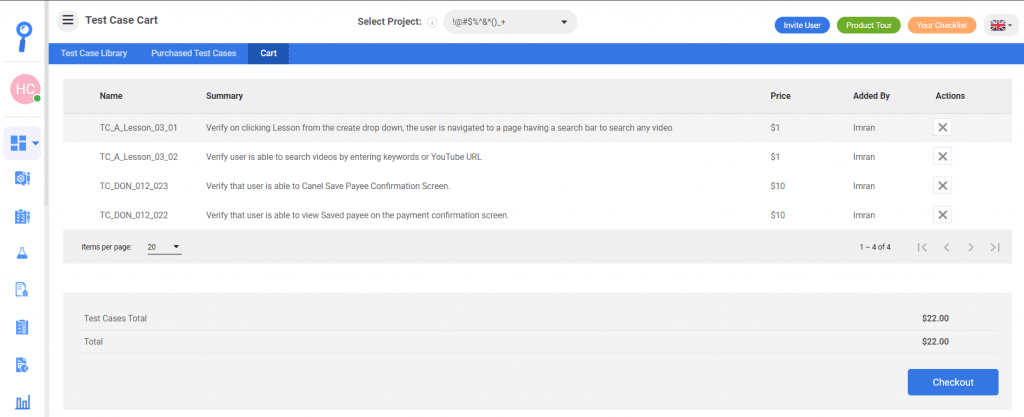 6. In the Purchased Test Cases tab, you can view the list/summaries of the test cases you have purchased and import the select test case(s) to your project.