Test Management
Maintain organized test case repositories you can trust and reuse
With more comprehension and less hassle, Kualitee brings ease and convenience to your test data management, suites, scripts, automated or manual. It is a real-time test case management tool that helps in scope of testing which ultimately lightens the load of writing test cases and ensures quality product delivery. Be it workflow, management or filtering, Kualitee keeps track of test cases in an efficient and user-friendly manner, so that testers are not tested again and again.
Features like manual and automated testing, easy-to-use dashboard, testing trends and status, and marking defects severity, add up to this test case management tool's utility. Design a value hypothesis for your projects, assess various metrics, create test cases (including QA Test Cases) for manual whereas test scripts for automation testing with remarkable comfort. With its mobile app, engage testing challenges proactively to stay ahead of time,making your test case software testing simple.

Kualitee is the ideal software for test cases management and it is used widely as a qa tester tool. It is one of the best test case management tools in the market and is highly ranked as a Test Planning Software.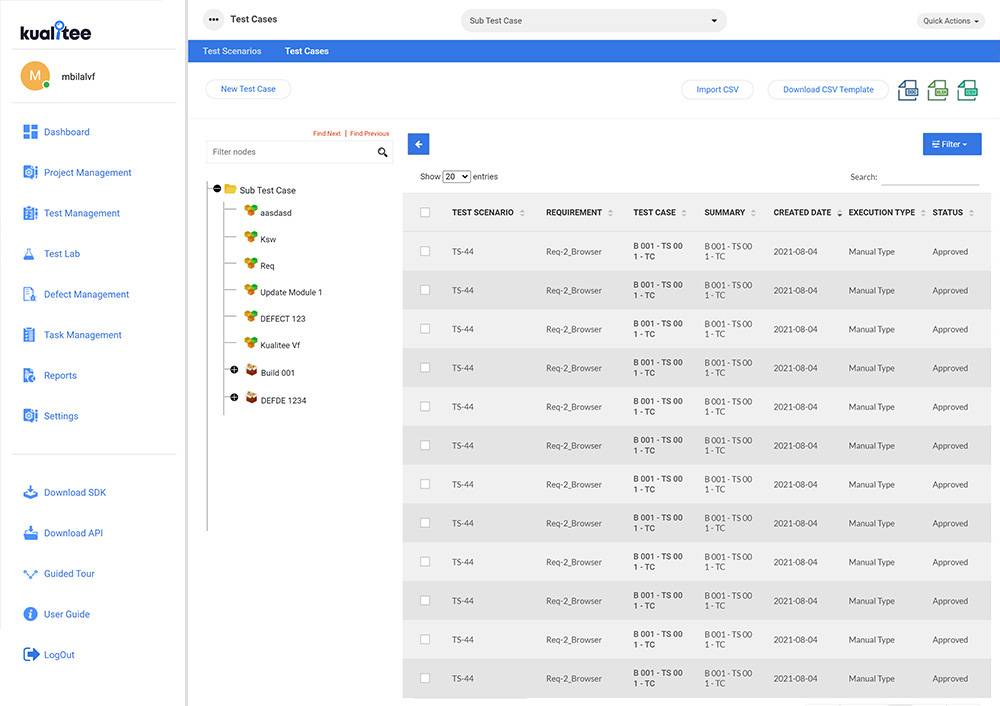 Export Made Easy
With any test case management tool, exporting data and results to your desired format is a challenge. Export your testing data to Excel, Word, and CSV with Kualitee's export feature in a timely and efficient way.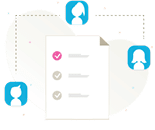 Manage Together
For any project manager, assigning and assessing tasks of desired testers is a tiresome duty. Kualitee offers smooth, user-friendly, customer-centric, feedback-enabled management of testing processes. Reach out to resources with real-time flexibility and data-driven parameterization of test cases. Add to your initial brief requirements whenever needed so that customers can feel ease of customization.
Key Features

Customized Fields
Customize any fields that you require with convenience and ease with Kualitee. With that, you ensure flexibility to third parties or integrated data sources.

Copy or Save Templates
Kualitee ensures testers the feature to create templates for test cases. Recall templates whenever needed to save time.

Attachments
Kuailitee has enabled attachments for various fields. Screenshots or links, your test cases will have information that is necessary

Test Reports
Kualitee helps you create customized test reports to ensure test coverage, reference and status etc. are up to date.