Selenium
To get started with integrating your Kualitee domain with Selenium start by
Downloading Kualitee Selenium Plugin from https://github.com/virtualforce/KualiteeSelenium Unzip the downloaded Kualitee Selenium Plugin (named: "KualiteeSelenium-master") in servers' default web root
(e.g. /var/www/html on a ubuntu machine and for windows xampp/htdocs/)
Note: make sure you have xampp up and running on selenium server
Try out the URL first on browser / e.g http://172.27.5.19/KualiteeSelenium/index.php
Enter your kualitee domain on browser e.g: testguru.kualitee.com
Select a project from the drop down
Then go to settings where you'll add the path of the plugin you just installed in integrations tab i.e http://172.27.5.19/KualiteeSelenium/index.php
To integrate selenium with your Kualitee domain, simply go into settings and select integration and click on 'Add New Integration' Tab. From the drop down select Selenium and provide the required credentials to integrate selenium with your domain.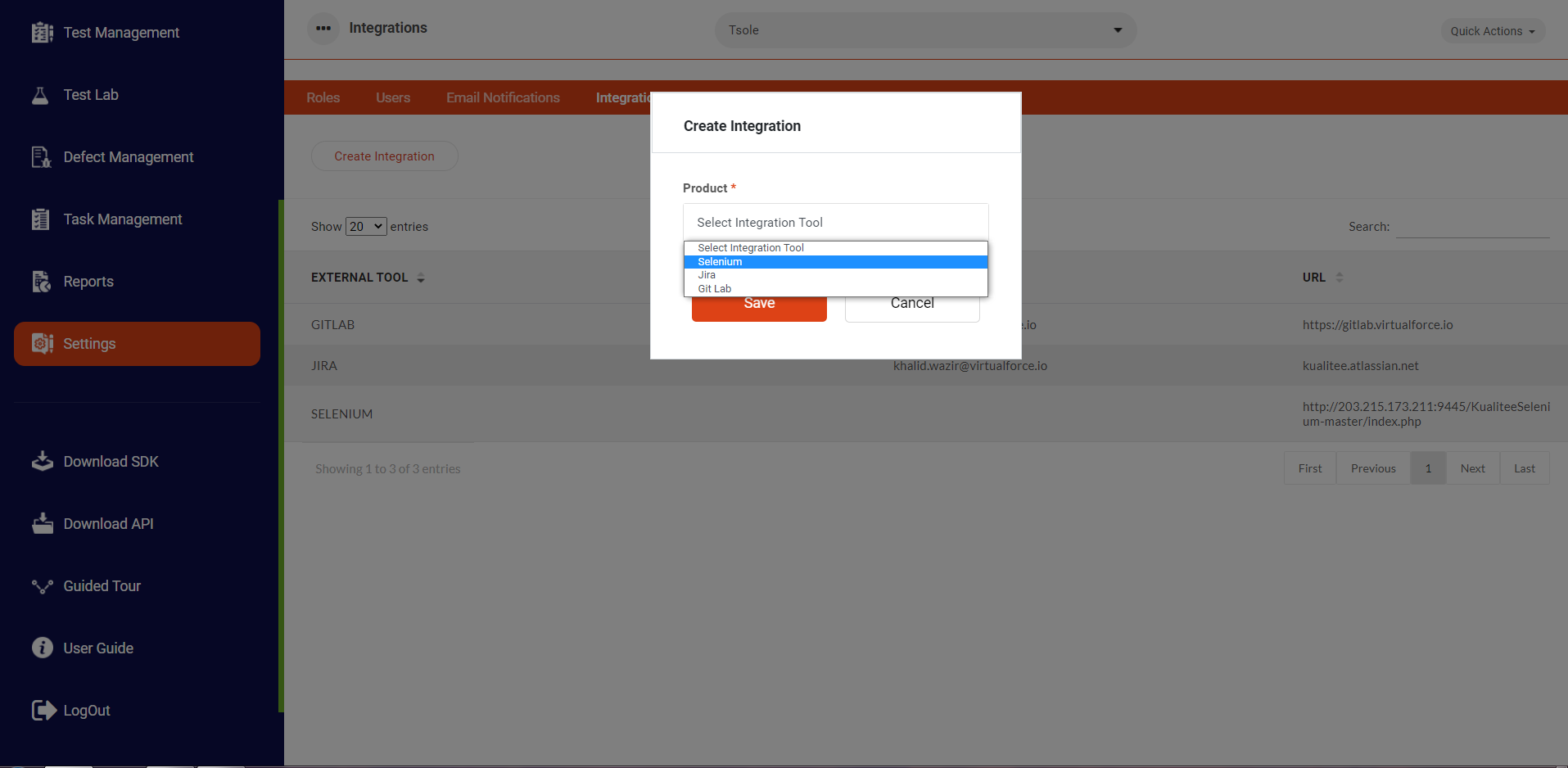 Once your credentials are accepted and domain integrated, the user will be re-directed to a checklist. This checklist will confirm whether all aspects of the integration are integrated successfully and will troubleshoot in case of an issue.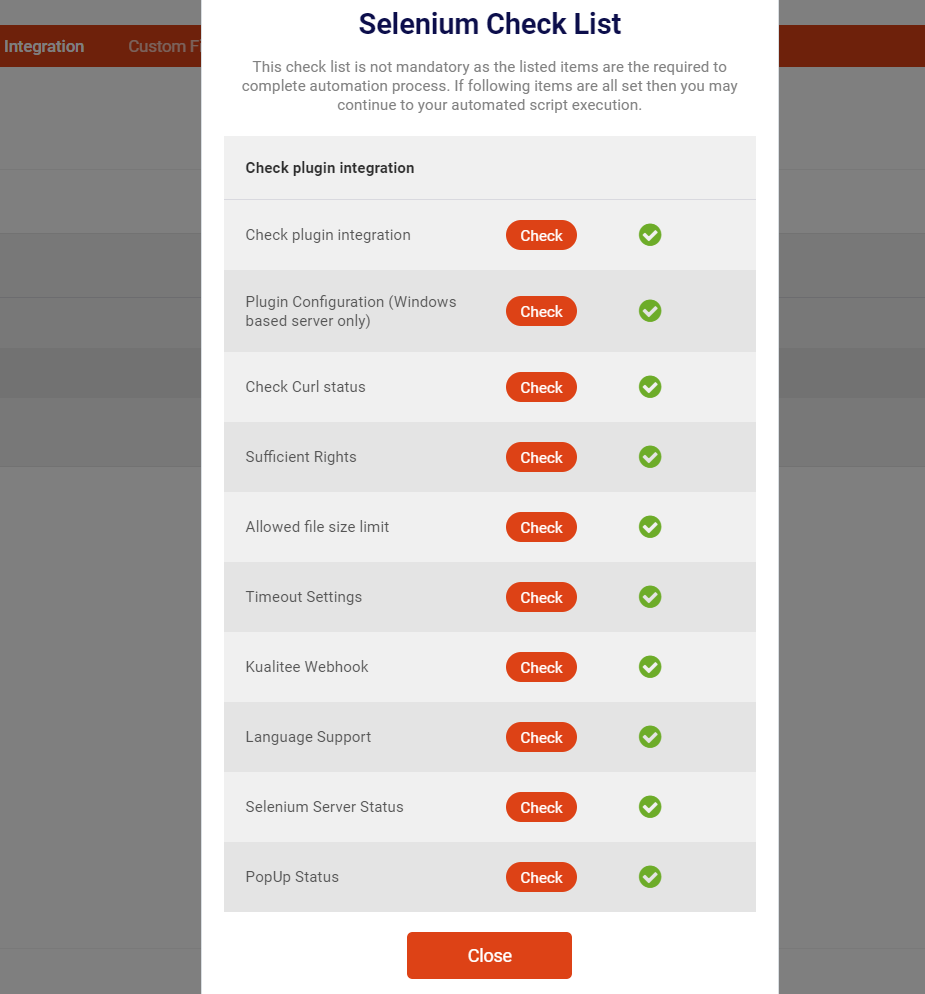 Project level integration is not required for selenium. To get started with uploading scripts for your test cases, simply select automation from the execution type drop down and then upload script option will appear below.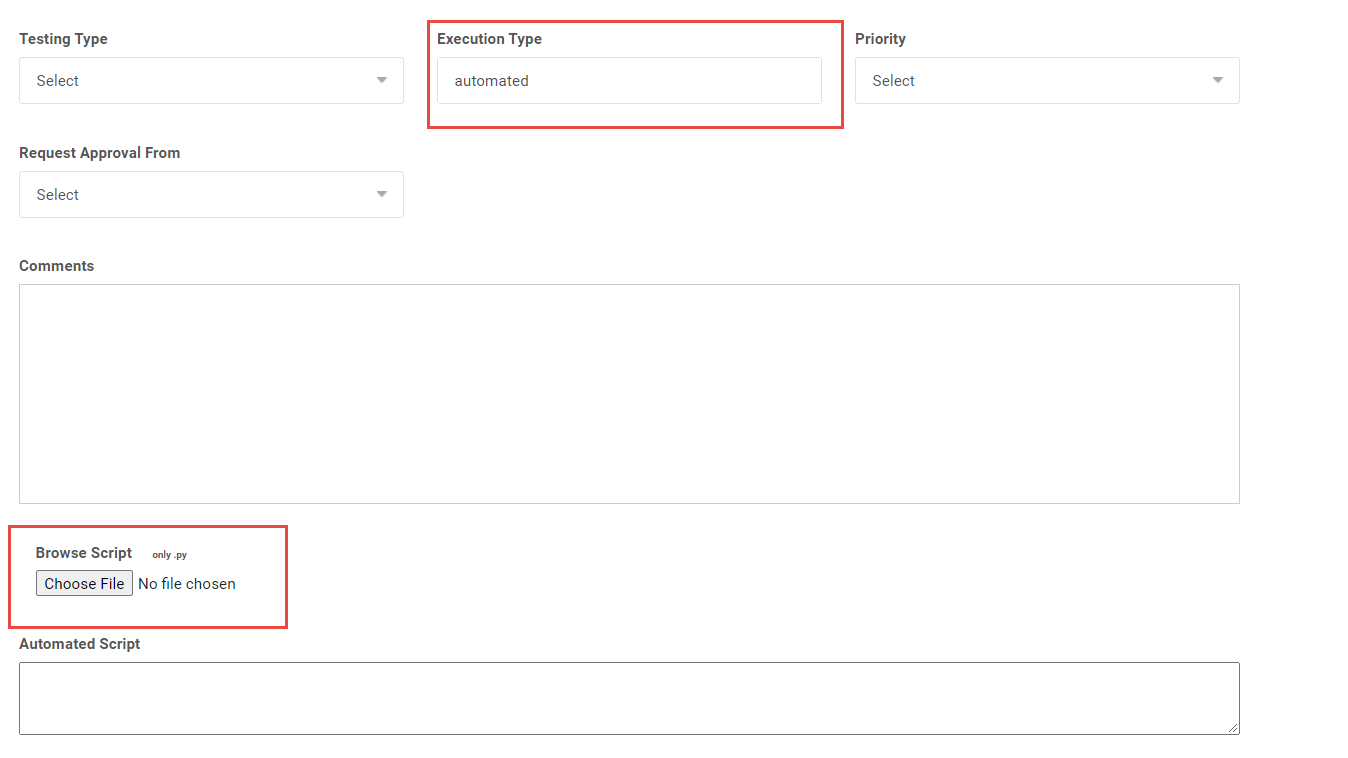 Your script will be visible in the context field in which we add a code snippet that will hook back to us the response of your automation scripts. you can add as many assertions as you want in that context field
Want to View a Complete User Guide? Click Here